Marylebone Minicabs, Marylebone Minicabs, Marylebone Cabs
Marylebone's Local Cars
Marylebone's Local Cars are the leading local minicab company of Marylebone. We Operate for 24 hours. We provide 24 hours of local cars in Marylebone and its nearby areas. Our company is well known in the field of transfers. We are famous for our reputation for customer satisfaction.
We have a huge range of vehicles that are suitable for all kind of journeys, like traveling alone, traveling with family, going to the office, going to attend a business meeting, wedding journeys, and group trips. We have Saloon Cars, Estate Cars, Executive Cars, MPV's and 6 and 8 Seaters. We provide clean cars so our customers have a comfortable fresh ride. We always hire the experienced drivers who are polite, can speak English and know about all of the possible routes to get through.
Marylebone's Local Cars ensure that the customers riding with us should experience the best customer care service in Marylebone. We use the latest system for the minicab booking and the system tells the accurate prices for the journeys with the possible routes. We never charge on delays and the drivers can wait. We hired experienced and polite call receiving operators and they help our customers throughout their journeys from making a booking to the end of the journey.
If you want to experience the Marylebone's Local Cars. There are many ways to book a minicab with Marylebone's Local Cars. Call us on our office number, book online through our online web booker or download our mobile application to get the most out of our service and book via the app. We have applications for both iPhone and Android phone and you can download them from AppleStore and PlayStore respectively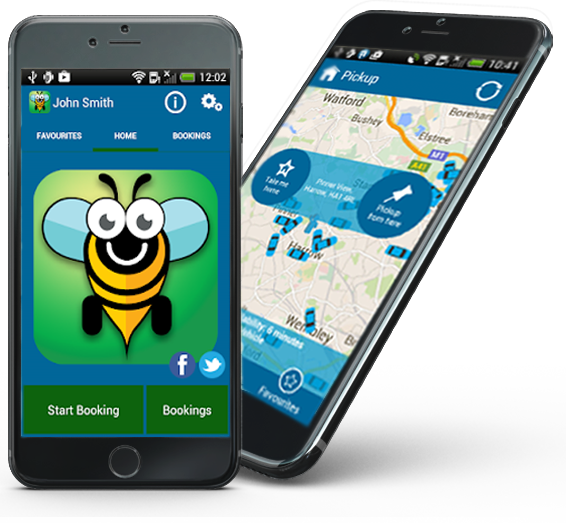 Our Vehicles

Passengers

Luggage

Hand Luggage
Passengers

Luggage

Hand Luggage
Passengers

Luggage

Hand Luggage
Passengers

Luggage

Hand Luggage
Passengers

Luggage

Hand Luggage